While digital transformation unfurls on B2B businesses; there is growing demand for capabilities around real-time inventory availability, accurate order promise dates, managing complex order orchestration and fulfillment flows. B2B Customers expect order experiences that mirror the experiences they have as a consumer, but the technology stack just doesn't fit the bill. Join this discussion about a new wave of technology that is built to address the unique needs of B2B order execution.  We'll discuss how you can improve customer experience and growth by accelerating onboarding, optimize fulfillment costs, accurately placing inventory, and reacting quickly to disruptions across the supply chain.
ALL attendees will receive a 2023 Digital Commerce 360 research report — the 2023 Ecommerce in Manufacturing  & Distribution Report (a $399 value). Note, only retailers, consumer brands, manufacturers and distributors are eligible for the complimentary report and subject to approval.
Sponsored by:
Pawan Gupta
Ken Shotts
Sundip Naik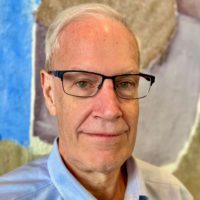 Mark Brohan
Pawan Gupta
VP, Customer Strategy, Advisory & Sales
Blue Yonder
Pawan Gupta is an Executive consultant, a Thought Leader and a trusted advisor with significant experience in Order Management and Supply chain processes. He has helped top fortune 500 companies across various verticals to enable best in class Omni-channel customer experience and digital transformation. Currently Mr. Gupta in his role as a vice-president of customer advisory and sales is helping customers on the benefits of digital commerce and Order Management as it pertains to the end-to-end supply chain. 
Ken Shotts
VP of Distribution & Logistics
ABB
Ken Shotts is a 25-year supply chain leader with a track record of success in operations management, delivering transformational concepts and solutions that drive innovation, automation and customer satisfaction. Ken joined ABB at the beginning of 2019. Previously, he managed operations and logistics for Groupon, Toys"R"Us, Amazon and Nike. Ken earned his master's degree in Supply Chain Management from Penn State University and has professional certifications in Human Resources, Six Sigma and Statistical Analysis.
Sundip Naik
Partner
Ernst & Young, LLP, EY Technology Consulting
Sundip Naik has 25+ years in senior executive and management consulting roles across supply chain technology, strategy, and operation with sector experience in the retail, consumer goods, and high-tech industries. He is a senior strategist with hands-on executional experience in providing profitable growth at startups, and at scaling Fortune 100 companies via strategy development. He is also capable in problem solving, in helping to deliver operational excellence, and at working with acquisitions and implementations. Sundip has a deep understanding of supply chain technology landscapes, trends, and in applications of analytics to help accelerate value and speed to help deliver. He has a reputation as a disruptive, collaborative, and published thought leader. Currently, Sundip is a partner at Ernst & Young, LLP within the EY Technology Consulting practice.
Mark Brohan
Senior Vice President, B2B and Market Research
Digital Commerce 360
Mark Brohan is senior vice president of B2B and market research at Digital Commerce 360, covering B2B ecommerce trends. Prior to his current role, Mark was vice president of research for Digital Commerce 360 and editor of Internet Retailer's Top 500 Guide, Top500Guide.com and related research publications. Mark's previous experience includes leading new print and web product business development for Faulkner & Gray as web publisher and editorial director for DM Review magazine and its two websites: DMReview.com and DataWarehouse.com. He was also the founding editor of various Faulkner & Gray technology magazines, including Internet Retailer. Mark earned a bachelor's degree in secondary education and history from Western Michigan University and a master's in journalism and public affairs from the American University.