The worlds of B2B ecommerce and digital marketing technology have never changed faster. Today, the top priority for any size B2B organization is serving increasingly growing numbers of digital-first customers. But to better serve digital buyers, digital marketers as well as ecommerce business and technology leaders should take a deeper look at how AI can accelerate their business more than ever before.
To accomplish that requires understanding composable commerce, your multi-modal custom journeys, and when and where to use AI applications such as generative AI to drive the biggest impact.
Join us for this groundbreaking online seminar featuring thought leaders and ecommerce practitioners to break down the key to the "must-have" AI enhancements to accelerate your ecommerce business for 2024 and beyond, including:
How to generate and use insights from vast amounts of unstructured data both internally and externally using generative AI.
Strategies to enrich and enhance catalog and content throughout the customer journey using generative capabilities.
How to enable more interactive conversational experiences and supercharge your offsite and onsite search.
Learn how composability can be used to make your ecommerce operation more agile and future proof to take advantage of the latest technology available.
Learn about how AI can be used to drive more productive and continuous personalization for customers as they traverse modalities across web, chat, phone, mobile apps across a single or multiple devices / channels.
Sponsored by:
Sanjay Mehta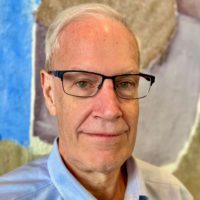 Mark Brohan
Justin Racine
Lori McDonald
Sanjay Mehta
Head of Industry, Ecommerce
Lucidworks
Sanjay Mehta is the head of industry for e-commerce at Lucidworks, a company specializing in data-driven insights. He has worked with thousands of e-commerce companies globally, including ATG, Endeca, Hybris, Oracle, Netsuite, and Reflektion.
Mark Brohan
Senior Vice President, B2B and Market Research
Digital Commerce 360
Mark Brohan is vice president, B2B and market research development for Digital Commerce 360, covering B2B ecommerce trends. Prior to his current role, Mark was vice president of research for Digital Commerce 360 and editor of Internet Retailer's Top 500 Guide, Top500Guide.com and related research publications. Mark's previous experience includes leading new print and web product business development for Faulkner & Gray and web publisher and editorial director for DM Review magazine and its two websites: DMReview.com and dataWarehouse.com. He was also the founding editor of various Faulkner & Gray technology magazines, including Internet Retailer.
Justin Racine
Principal, Unified Commerce Strategy
Perficient
Justin Racine is Principal, Unified Commerce Strategy at Perficient, a global digital consulting firm serving enterprise clients throughout North America and the world. At Perficient, Justin drives digital commerce strategies that assists Fortune 500 brands to achieve and exceed business goals through commerce-enabled technologies. Justin has more than 14 years of experience in ecommerce, customer-focused experiences and branding strategy. In addition, Justin has been published in Forbes, Digital Commerce360 and Henry Stewart's Journal of Brand Strategy. Justin's monthly column for CMSWire focuses on relatable real-life experiences and how they apply to exceptional customer experience opportunities for brands.
Lori McDonald
President & CEO
Brilliance Business Solutions
Lori McDonald is President and CEO of Brilliance Business Solutions, which she started in 1998 in Milwaukee, Wisconsin. Brilliance specializes in digital solutions helping manufacturers and distributors increase operational efficiency, grow revenue, and provide customers with satisfying user experiences. In 2020, Brilliance made the Inc 5000 list of America's fastest growing private companies. Before starting Brilliance, Lori worked at NASA-Johnson Space Center as a flight controller for the Space Shuttle program. Lori is a regular contributor to Practical Ecommerce, Digital Commerce 360, and is a speaker at industry events including the Health Industry Distributors Association Sales and Marketing Summit.